Debby designed Forever In Peace as a patriotic Cutie Pattern. Like all Cutie Patterns, it uses 16 fat eighths plus extras (borders, background, etc.) This version uses black fabric for the background and sashing which makes the stars appear to float.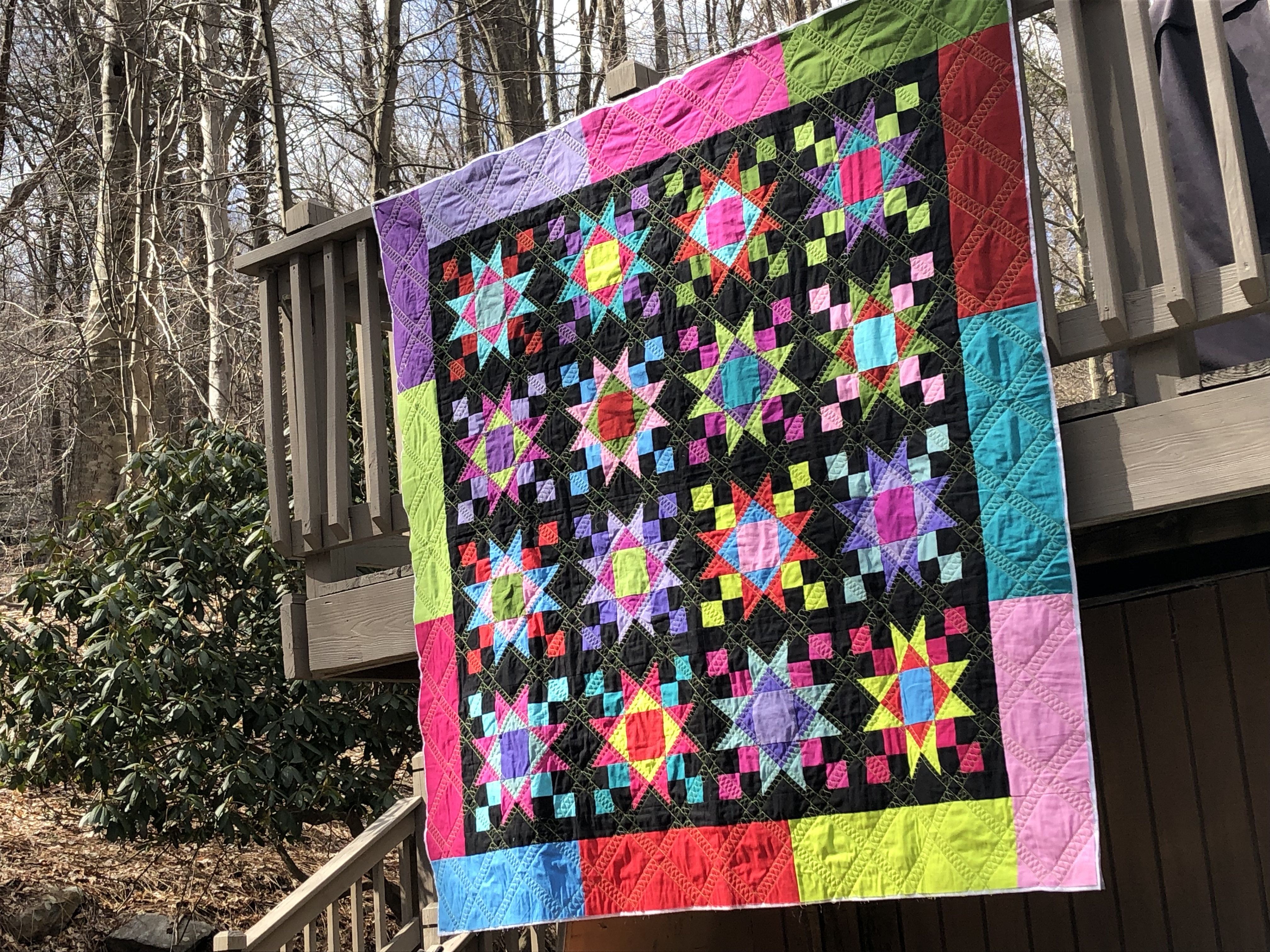 Using your home sewing machine's walking foot and free-motion/darning foot, learn how to enhance this pattern with straight line stitching and optional ribbon candy.
Approximately 45 minutes of video included.